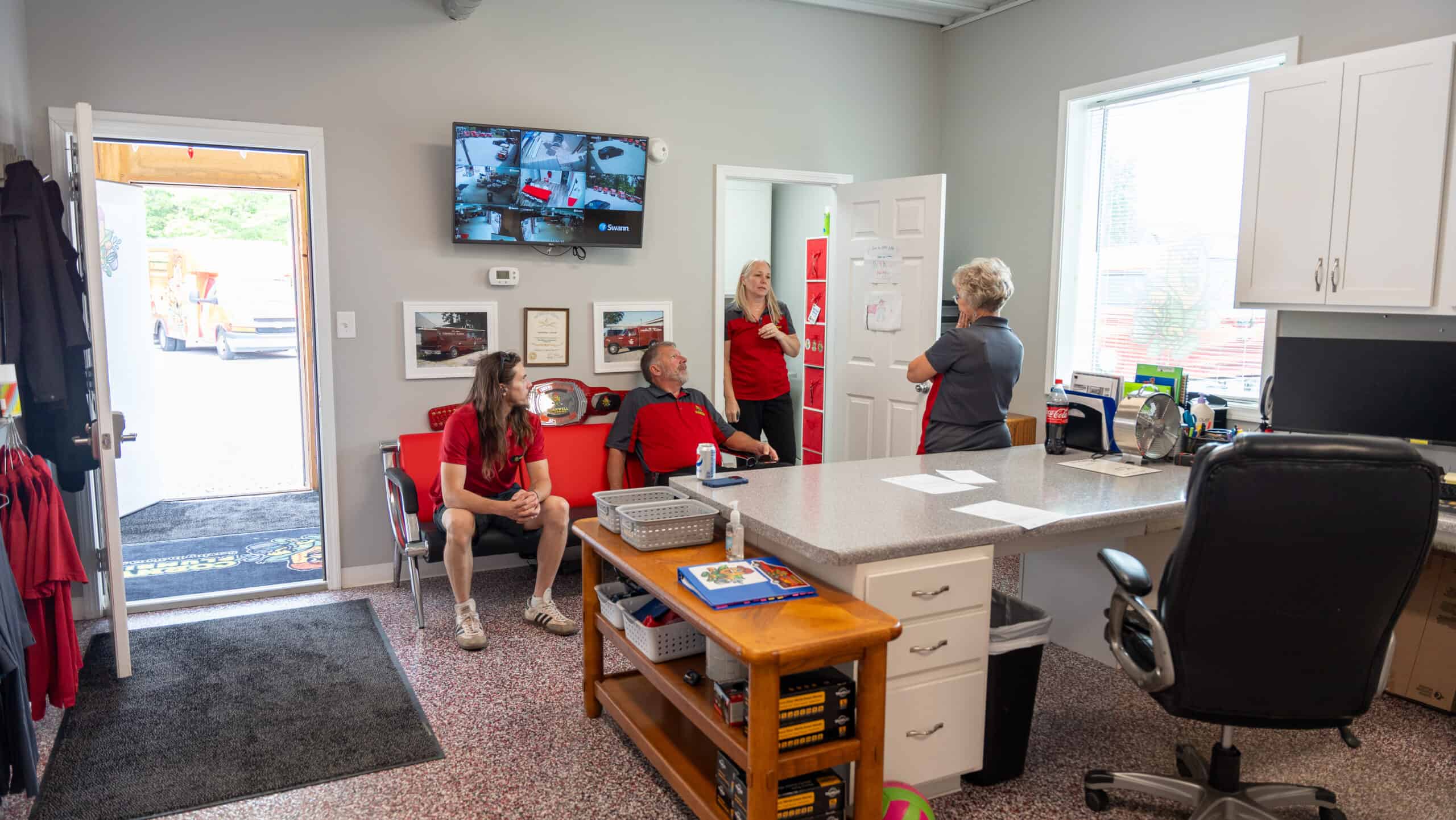 Tired of Persistent Plumbing Problems in Hendricks County, IN? Get Reliable Fixes Fast With Reliable Residential Plumbing in Hendricks County, IN
Where Every Job Reflects 30 Years of Trust and Expertise
Let's face it – your home should be the one place where everything just works. Especially the basics, like the plumbing. But we've all been there: unexpected cold showers, sinks that refuse to drain, or a toilet that suddenly has its own agenda. These little disruptions can throw off your entire day and mood. That's where Cornwell Plumbing in Hendricks County, IN, comes into play.
We've been the trusted go-to for 30 years, sorting out every plumbing challenge thrown our way. From those minor annoyances of leaky faucets to more pressing concerns like burst pipes, we've got you covered. Beyond just fixing the problem, our mission is to ensure you get to enjoy your home the way you should – free from plumbing concerns. After all, you've got better things to do than worry about a rogue faucet. So, let us handle the technical stuff, and you focus on making those precious home memories.
Comprehensive Residential Plumbing Services by Cornwell Plumbing
Your house is more than walls and roofs; it's where stories happen and love grows. Cornwell Plumbing is deeply invested in making sure plumbing problems don't taint these precious moments. Here's how Cornwell Plumbing ensures that:
Drip, drip, drip - sound familiar? That constant dripping isn't just a sound in the background—it's money dripping away! But hey, don't sweat it. With our Faucet & Fixture Repair, we don't just apply a band-aid solution. We delve deep, sort out the root cause, and ensure your faucets are singing the right tunes.
Getting jolted awake by a cold shower? Kinda feels like a betrayal, right? Our Water Heater Repair is about restoring that trust. Need a new one altogether? Our Installation service makes sure you're paired with the best fit for your home's needs.
Slow-draining sink? Feels like waiting for that buffering video to play, doesn't it? Our Drain Cleaning services ensure you're not standing around watching the water go down the drain—unless you really want to!
Pipes—they're like the veins of your home. And just like you wouldn't ignore a health issue, those small leaks deserve attention too. Whether it's minor leaks or more pressing concerns, we've got the expertise to handle them.
Ever had one of those days where the toilet decides to rebel? Yeah, it's not fun. That's where we come in. With our Toilet Repair and Installation services, we're on a mission to make sure your "throne" is always up to the task. No more unexpected surprises after the flush!
A sewer line issue can be a homeowner's worst nightmare. But don't sweat it. We handle everything from minor blockages to major overhauls, ensuring your home's foundation stays solid and sanitary.
Water Softening and filtration
There's good water, and then there's great water. If you've ever felt the difference, you know what we're talking about. Dive into a better water experience with our Water Softening & Filtration services. Because every drop should feel like a mini spa treatment.
Garbage Disposal Solutions
We all know the irritation when the garbage disposal starts acting up. Suddenly, there's drama in the kitchen sink! Let us handle that. We'll keep it humming perfectly, ready to tackle whatever you throw its way.
Gas line troubles? They need a delicate touch and expert knowledge. Our team ensures every connection is secure, every line is robust, and your home is safe.
A wet basement can lead to mold, damage, and a lot of headaches. Our sump pump services are designed to keep everything dry, ensuring peace of mind during the stormiest nights.
With Cornwell Plumbing, each service, each repair, and each installation showcases our dedication and commitment to our clients. Your home deserves nothing less than the best, and that's what we deliver.
Why Choose Cornwell Plumbing for Your Home?
With the bustling energy of Hendricks County and Greater Indianapolis, your home should be your serene escape. So, when you're choosing a plumbing service, here's why Cornwell should top your list:
Decades of Excellence: 30 years in business isn't just a number; it's a testament to our dedication and expertise.
Community First: Serving Pittsboro and beyond, we view every job as helping a neighbor. Your satisfaction is personal to us.
Honest Pricing: With Cornwell, there are no hidden surprises. We provide top-notch services at prices that won't break the bank.
Always There, Always Ready: Plumbing emergencies don't take a break, and neither do we. Day or night, we're just a call away.
For unparalleled residential plumbing services in Hendricks County and the Greater Indianapolis area, Cornwell Plumbing stands unmatched.
Rediscover Peace with Cornwell Plumbing
Your home should be the last place where you face stress. When plumbing problems threaten that peace, remember Cornwell Plumbing is ready to restore tranquility and functionality.
Ready for a seamless plumbing experience in Hendricks County and beyond?
Whether it's an urgent repair or regular maintenance, Cornwell Plumbing is here to help. With prompt responses, stellar services, and a team dedicated to excellence, your home is in the safest hands. Dial (317) 401-8844 now! 
6 Different Reasons You Should Hire Us
We will always use high-quality materials and supply you with trusted products from leading manufacturers.