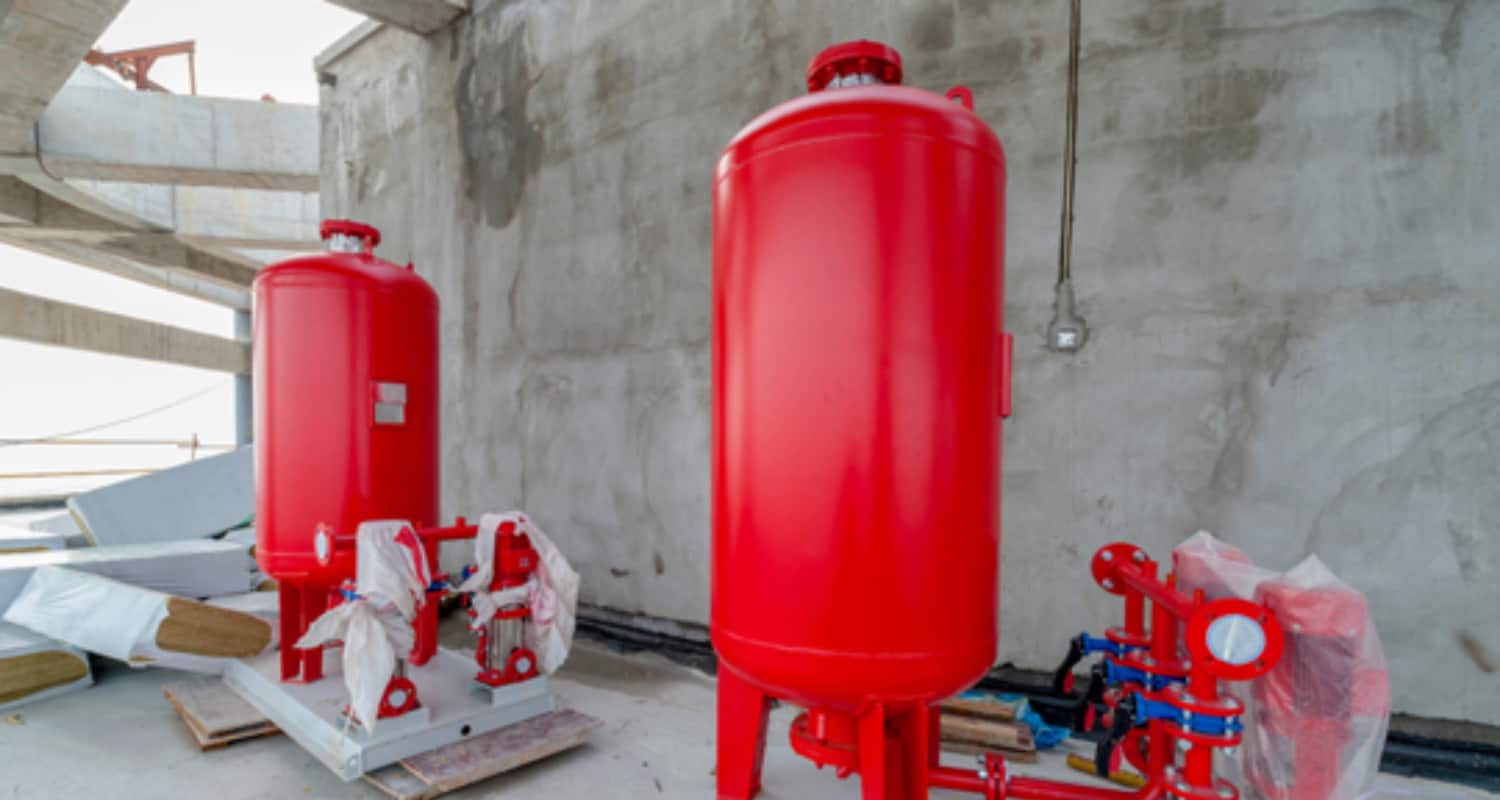 Your well water system is an important part of your home. It not only provides drinking water for your family, but it also supplies water for irrigation, laundry, and other household needs.
The purpose of your well pressure tank is to store water in order to give you instant access to well water. So, when you have a well pressure tank, you can rely on a constant supply of water without having to switch the well pump on every time. This also helps extend the lifespan of your well pump since it doesn't have to work continuously.
While your well pressure tanks can typically last about 15 years, they can give you warning signs of problems earlier at any time, which can also cause damage to your well pump. Your tank may leak or corrode, resulting in low water pressure or a failure to properly read pressure. And sometimes, your pump may start to make a noise because of tank issues. If you notice any of these common signs, you should have your well-pressure tank inspected by a professional as soon as possible.
The experts at Cornwell Plumbing, offer professional well pressure tank installation, repair, and replacement service in Pittsboro and Hendricks County, IN. Our service technicians are trained in all aspects of tank maintenance and repair. They'll inspect your tank for damage and leaks, determine what needs to be replaced or repaired, and then get to work as soon as possible.
If you're interested in getting more information about our service or scheduling an appointment—give us a call at (317) 892-4044 today!
Well Pressure Tank: What is It and How Does It Work?
At its most basic, a well pressure tank is like a water holding tank for your home. The tank stores pressurized water from the well itself and ensure that the pressure stays at a safe level. When you turn on your faucet, water flows from your tank first, rather than from the well. When the pressure in your water tank drops as you use it, it signals your well pump to refill the tank. This allows you to have access to water whenever you need it.
There are mainly three types of pressure tanks: Air-Over-Water, Bladder, and Diaphragm. Pressure tanks are usually located in the basement or utility area or are buried underground and can be made of steel, aluminum, or another material.
Why Choose Cornwell Plumbing?
Cornwell Plumbing has been serving homeowners and businesses in Pittsboro and Hendricks County, IN for 30 years, providing high-quality services to our community. We are an honest, reliable, and reputed company that strives to provide the best plumbing solutions at the fair price possible. 
If you're looking for a team of experts that offer certified well pump and pressure tank services, call us right away. We will work around your schedule to ensure your family has the best experience with us possible!
Call us at (317) 892-4044 for more information about our services.
6 Different Reasons You Should Hire Us
Why Choose Cornwell Plumbing?
Cornwell Plumbing has been in business for 30 years serving Pittsboro and Hendricks County, IN. Our experience has helped us become one of the most reliable plumbing companies around. We provide honest, professional and reliable services at a fair price. If you're looking for a dependable plumber you can trust, give us a call at (317) 892-4044.
We will always use high-quality materials and supply you with trusted products from leading manufacturers.