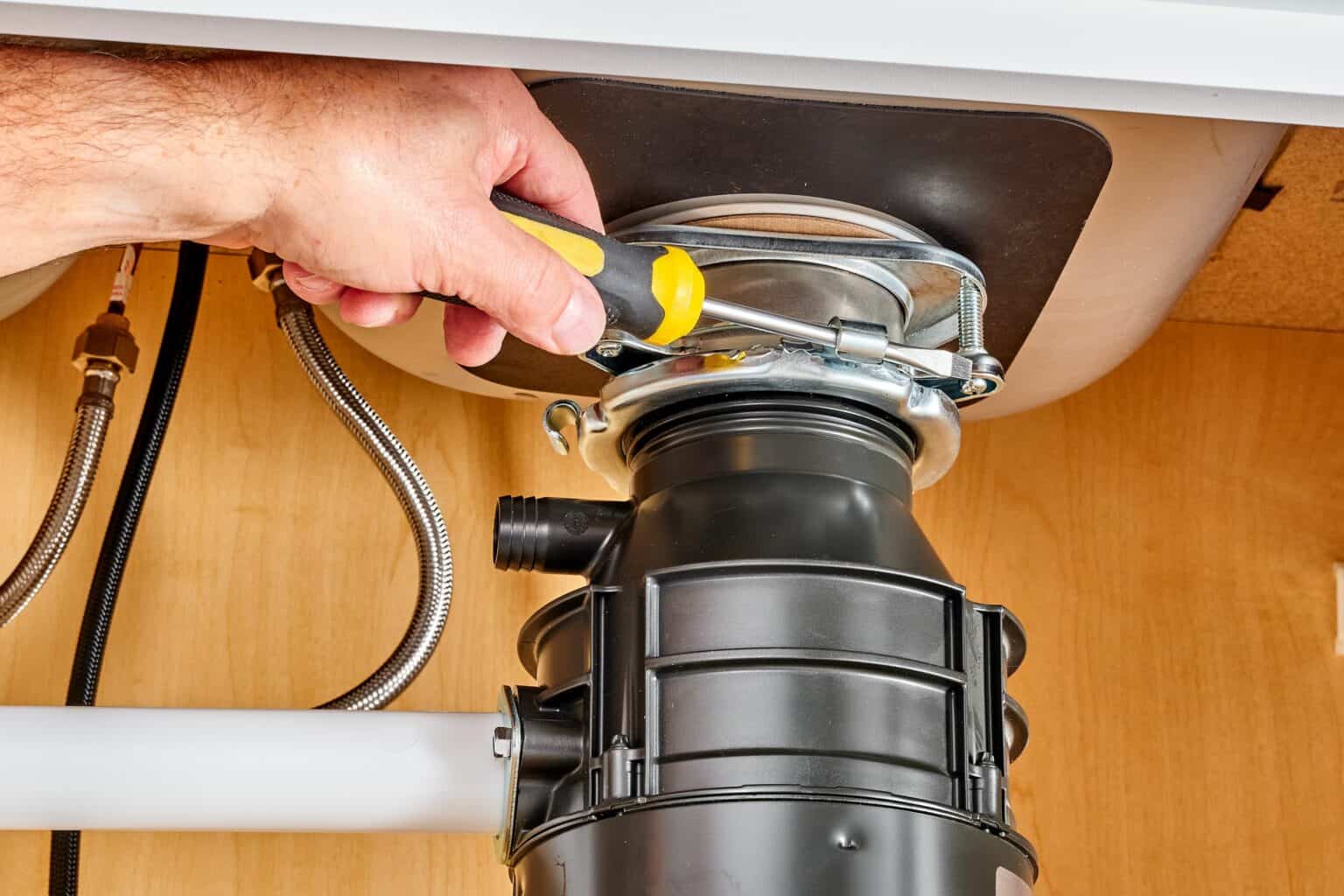 Common Garbage Disposal Issues
Are you tired of dealing with a faulty or inefficient garbage disposal in your home or business? Look no further than Cornwell Plumbing for all of your garbage disposal needs in Pittsboro and Hendricks County, IN.
Our team of expert plumbers is equipped to handle everything from garbage disposal repair to replacement and installation. We understand how important a functioning garbage disposal is to your daily routine, and we strive to provide efficient and effective service to get your disposal back up and running as soon as possible.
Don't Let Your Garbage Disposal Become a Nightmare: Here's a List of What Not to Put in Your Garbage Disposal
Garbage disposals are a handy tool in the kitchen for disposing of food waste, but not everything can go down them. Throwing the wrong items down a garbage disposal can cause clogs, damage the unit, and even create a potential hazard for you and your family. In this article, we'll take a closer look at the things you should never throw down a garbage disposal.
Grease and Oil - When hot grease and oil are poured down the drain, they will eventually solidify and clog the pipes, leading to backups and overflows. Instead of pouring grease and oil down the garbage disposal, let them cool and solidify and then dispose of them in the trash.
Bones and Shells - Hard bones and shells from nuts or seafood can damage the blades of the garbage disposal, leading to expensive repairs. Dispose of these items in the trash.
Pasta and Rice - These items may seem harmless, but when they come into contact with water, they expand and can cause clogs in the pipes. Dispose of them in the trash instead.
Fibrous Vegetables - Celery, asparagus, and corn husks are examples of fibrous vegetables that can wrap around the blades of the garbage disposal, causing it to jam. Instead, dispose of them in the trash or compost pile.
Coffee Grounds - Coffee grounds should also be avoided in your garbage disposal. While they may seem harmless, they can accumulate in your pipes and create a thick sludge that can clog your drains. Instead of tossing them in the disposal, it's best to dispose of them in the trash or use them for composting.
Non-Food Items - It may seem obvious, but non-food items such as plastic, metal, and glass should never be thrown down a garbage disposal. They can damage the blades and cause the unit to malfunction.
Most Popular Garbage Disposal Services Pittsboro and Hendricks County, IN
New Garbage Disposal Installation
Are you looking to upgrade your kitchen with a new garbage disposal unit? At Cornwell Plumbing, we offer professional and reliable garbage disposal installation services in Pittsboro and Hendricks County, IN.
Our team of experienced plumbers is equipped with the knowledge and expertise to install a wide range of garbage disposal brands and models. We will work with you to determine the best option for your specific needs, and ensure that your new garbage disposal is installed seamlessly with your existing plumbing system.
Here's why you should choose us for you New Garbage Disposal Installation:
Quality materials and products used for installation
Flexible scheduling options to fit your busy lifestyle
Upfront and transparent pricing with no hidden fees
Excellent customer service and communication throughout the process
Follow-up support and maintenance to ensure the longevity of your garbage disposal
Competitive pricing without compromising on quality or service
Don't trust just anyone with your garbage disposal installation. Contact Cornwell Plumbing today to schedule your New Garbage Disposal Installation appointment and enjoy the convenience of a fully functional kitchen.
Expert Garbage Disposal Repair
Are you tired of dealing with a malfunctioning garbage disposal? This can be a frustrating problem that disrupts your daily routine and leaves your kitchen in a mess. But don't worry, the expert team at Cornwell Plumbing is here to help. Here are some reasons why we are the best choice for your garbage disposal repair needs:
Experienced technicians who can quickly diagnose the problem and provide effective solutions
Use of high-quality parts and materials for long-lasting repairs
Competitive pricing and transparent upfront estimates
Friendly and professional customer service from start to finish
Prompt and efficient service to minimize disruption to your daily routine
Don't let a faulty garbage disposal disrupt your daily routine - contact Cornwell Plumbing today for expert repair services you can trust.
Old Garbage Disposal Replacement
Is your old garbage disposal struggling to keep up with your household's needs? Or is it beyond repair? Maybe it's time to consider a replacement. A reliable and efficient garbage disposal is essential for keeping your kitchen clean and functional, and choosing the right plumbing company for the job can save you time, money, and stress. At Cornwell Plumbing, we specialize in old garbage disposal replacement and can help you find the perfect solution for your home.
Say goodbye to the headaches and frustrations of a faulty garbage disposal and upgrade to a newer, more efficient model with the help of our expert plumbers.
Say Goodbye to Garbage Disposal Woes with Cornwell Plumbing's Top-Quality Services!
Is your garbage disposal giving you trouble? Don't let a malfunctioning unit disrupt your daily routine. A reliable and efficient garbage disposal is an essential part of any functional kitchen. If you're experiencing issues with your garbage disposal, don't wait for the problem to worsen. Turn to the trusted experts at Cornwell Plumbing for all your garbage disposal needs.
From repairs and maintenance to full replacement, we offer a range of services designed to meet your unique needs and budget. With over 30 years of experience in the plumbing industry, we take pride in our reputation as the go-to plumbers in Pittsboro, Hendricks County, and the Greater Indianapolis area.
Don't let a faulty garbage disposal cause any more inconvenience. Contact Cornwell Plumbing today at (317) 892-4044 to schedule an appointment for our top-quality garbage disposal services. Let us take care of the dirty work so you can enjoy a clean and functioning kitchen.
6 Different Reasons You Should Hire Us
We will always use high-quality materials and supply you with trusted products from leading manufacturers.