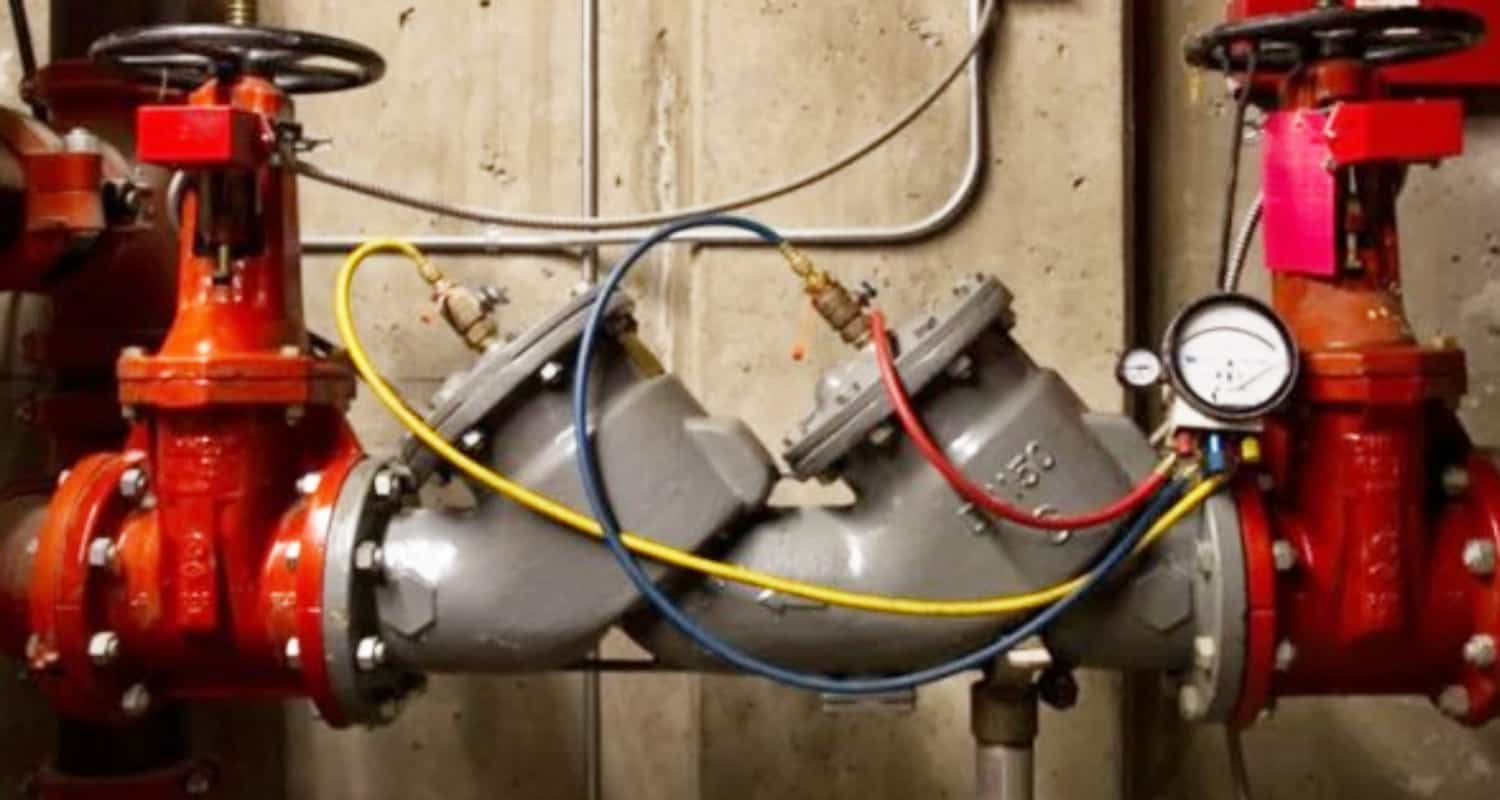 Backflow prevention is a crucial step in ensuring that your plumbing system is safe.
Backflow prevention and testing can help prevent waterborne diseases caused by some forms of bacteria, such as E. coli. Backflow prevention helps to ensure that the water you use for drinking, cooking, bathing, and washing isn't contaminated by microorganisms, noxious chemicals, bacteria, heavy metals, and other contaminants.
At Cornwell Plumbing, we have certified plumbers who will check the plumbing system on your property to see if backflow prevention is needed. Then, we put in place a solution that meets all of the state and local government requirements. This includes putting in backflow valves that are connected to your home's main water line.
Customers who have backflow prevention devices installed in their homes or businesses can sign up for an annual maintenance plan with us as well. We want our customers to rest easy knowing their home's water system is being regularly inspected and maintained by a team of experts! If you need to learn more about our services or want to schedule an appointment today, call (317) 892-4044!
Backflow prevention is one of our specialties here at Cornwell Plumbing! We offer a variety of solutions to help prevent backflow from happening in your home. Our certified technicians will come to your home and perform a series of tests on the plumbing system. They are experts in repairing any leaks or damages that may be present in the system. We will guide you through the process and let you know whether you need a backflow prevention system or not.
Most Popular Backflow Services Pittsboro and Hendricks County, IN
Backflow Prevention and Testing Services
Backflow prevention is a technique that ensures water flows in only one direction, preventing sewage from flowing back into the clean water supply and contaminating your drinking water. It's important to take care of this because, when it happens, it can make you sick.
We provide certified technicians who will come to your home or business to perform the necessary testing and repairs. We also offer maintenance programs that keep your system running smoothly.
Backflow Installation Service
Backflow Installation Service entails the installation of backflow prevention devices and assemblies (a complete backflow prevention unit). These devices or assemblies are made to keep potable water or drinking water sources from getting mixed up with non-potable water sources.
Backflow Repair Service
Backflow Repair Service entails removing and replacing a previously installed backflow prevention device or assembly. Backflow prevention devices and assemblies can break down over time or if they aren't set up right, which could connect potable and non-potable water sources together. The removal of an existing backflow prevention device or assembly must be done in accordance with state and local code requirements, as well as any necessary permits that have been obtained before beginning work on site.
Backflow Maintenance Service
Backflow Maintenance Service is the routine maintenance of backflow prevention devices and assemblies. This ensures that they are working correctly and provides protection from cross-connections between potable and non-potable water sources. Maintenance checks may include inspecting device parts for wear, testing them, and making repairs or replacements as needed. 
Call Your Certified Backflow Experts Today
If your water test results were unsatisfactory, you're probably looking for ways to protect yourself and your family. When you hire Cornwell Plumbing, you can trust that we will protect you from contaminated drinking water by providing you with the best backflow prevention and testing services in the area.
Our experienced technicians are experts on all things related to plumbing, water treatment, and safety, and we have been protecting our Indiana customers for over 30 years now. We'll not only make sure your system is functional but do so quickly so that you can get back to enjoying safe drinking water again. Give us a call at (317) 892-4044 today to learn more about how we can help!
6 Different Reasons You Should Hire Us
Why Choose Cornwell Plumbing?
Cornwell Plumbing has been in business for 30 years serving Pittsboro and Hendricks County, IN. Our experience has helped us become one of the most reliable plumbing companies around. We provide honest, professional and reliable services at a fair price. If you're looking for a dependable plumber you can trust, give us a call at (317) 892-4044.
We will always use high-quality materials and supply you with trusted products from leading manufacturers.