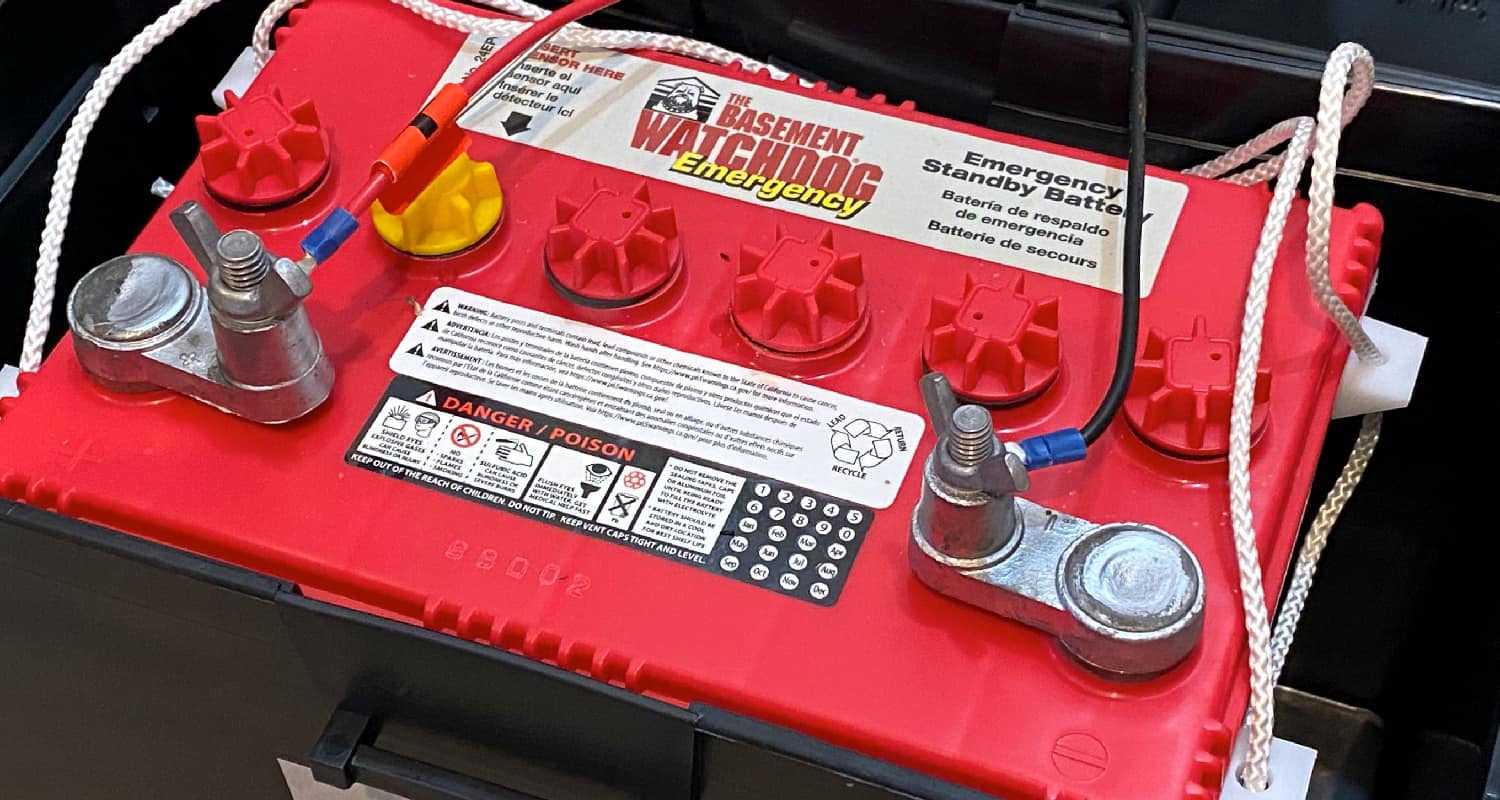 Are you worried about your basement flooding during a power outage?
Heavy rain storms or natural disasters may cause power outages in your area. When the power goes out, your sump pump will shut down and there's a chance that water could flood your basement or crawl space area. This can damage the waterproofing system and your home structure to some extent.
A sump pump with a battery backup will ensure that your sump pump continues to function in the event of a power outage, keeping your basement dry.
We at Cornwell Plumbing, provide reliable sump pump installation service in the Pittsboro and Hendricks County, IN. With our high-quality battery backup sump pump system, you'll never have to worry about flooding again.
If you have any questions about our services or would like to schedule an appointment with one of our technicians, please call (317) 892-4044.
What Exactly is a Battery Backup for a Sump Pump?
A battery backup is a backup power source that is used to keep your sump pump running when you lose electricity during a power outage. It's essentially an extension of your power supply that runs on batteries, so if your home's electrical system fails, you can still use your sump pump without any problems.
How Long Can a Sump Pump Last?
A sump pump can last up to ten years with proper maintenance and care. The lifespan of a sump pump depends on how often it's used, how much water it pumps out during those uses, and how often it receives professional maintenance, but generally speaking, they're designed to last about 8 to 10 years.
Why Choose Cornwell Plumbing?
At Cornwell Plumbing, we provide a battery backup sump pump, which is designed to last and keep your basement dry in the event of a power outage. We are professionals and we take any job big or small seriously to provide you with the best possible service we can for your utmost satisfaction. 
We're proud to be trusted by thousands of customers in your area and to handle each process from start to finish, ensuring that you have a seamless experience with us.
Give us a call at (317) 892-4044 today. 
6 Different Reasons You Should Hire Us
Why Choose Cornwell Plumbing?
Cornwell Plumbing has been in business for 30 years serving Pittsboro and Hendricks County, IN. Our experience has helped us become one of the most reliable plumbing companies around. We provide honest, professional and reliable services at a fair price. If you're looking for a dependable plumber you can trust, give us a call at (317) 892-4044.
We will always use high-quality materials and supply you with trusted products from leading manufacturers.