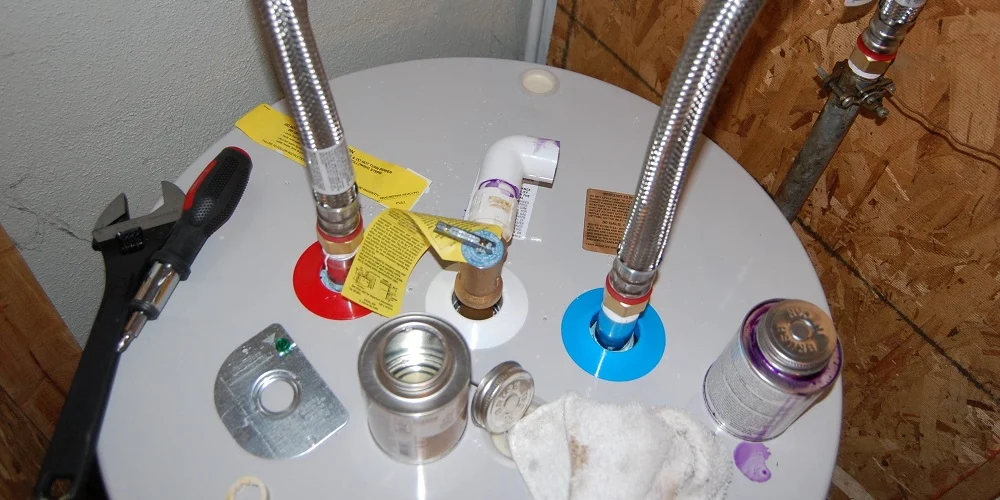 Do you suffer from frequent hot water shortages or have an old, inefficient water heater? Say goodbye to these problems with the expert water heating services from Cornwell Plumbing in Hendricks County, IN.
Our Most Popular Water Heater Services in Pittsboro and Hendricks County, IN
Water Heater Installation: Unlock the Benefits of Energy-Efficient Water Heaters
Are you tired of running out of hot water every time you need it? Upgrade your water heating system with Cornwell Plumbing's expert installation services. With our range of options, including tankless and conventional storage tank water heaters, you can enjoy hot water whenever you need it. Our expert technicians will ensure a quick and correct installation, so why wait? Upgrade your water heating system today!
Water Heater Repair: Get Your Water Heater Running Like New Again
Is your water heater making strange noises or not providing enough hot water? Don't suffer through another cold shower. Get in touch with Cornwell Plumbing for reliable water heater repair services.
Our technicians can repair any type of water heater, from tankless to electric, natural gas, and hybrid models. We guarantee our work will leave you satisfied and with hot water flowing again.
Water Heater Replacement: Upgrade to a New Water Heater for Optimal Performance
Is your water heater over 10 to 15 years old and showing signs of wear or age, such as leaks, strange smells, or odd noises? It might be time to consider upgrading to a new water heater for optimal performance. A new water heater can improve efficiency and save you money on energy costs in the long run. Let our professional plumbers inspect your unit and provide advice on whether you need to replace or repair it. Are you ready for a more efficient water heating system?
Water Heater Maintenance: Keep Your Water Heater in Top Condition
Do you want to keep your water heater in top condition and running smoothly? Ensure your water heater stays in top condition with regular maintenance from Cornwell Plumbing. Our comprehensive maintenance services include safety inspections, flushing and draining, and replacement of parts such as thermostats and heating elements. Trust us to keep your water heater in tip-top condition.
Get Your Water Heating Needs Solved with Cornwell Plumbing
Say goodbye to cold showers and frustrating water heating problems. Cornwell Plumbing is here to provide you with top-notch water heating services in Pittsboro, Hendricks County, IN and the Greater Indianapolis area. Whether you need a new water heater installed or your existing one repaired, we've got you covered. Our team of experts will work with you to find the right solution for your home or business, ensuring that you have hot water every day. Don't wait, call us at (317) 892-4044 now to experience the comfort and convenience of a well-functioning water heating system.
6 Different Reasons You Should Hire Us
We will always use high-quality materials and supply you with trusted products from leading manufacturers.