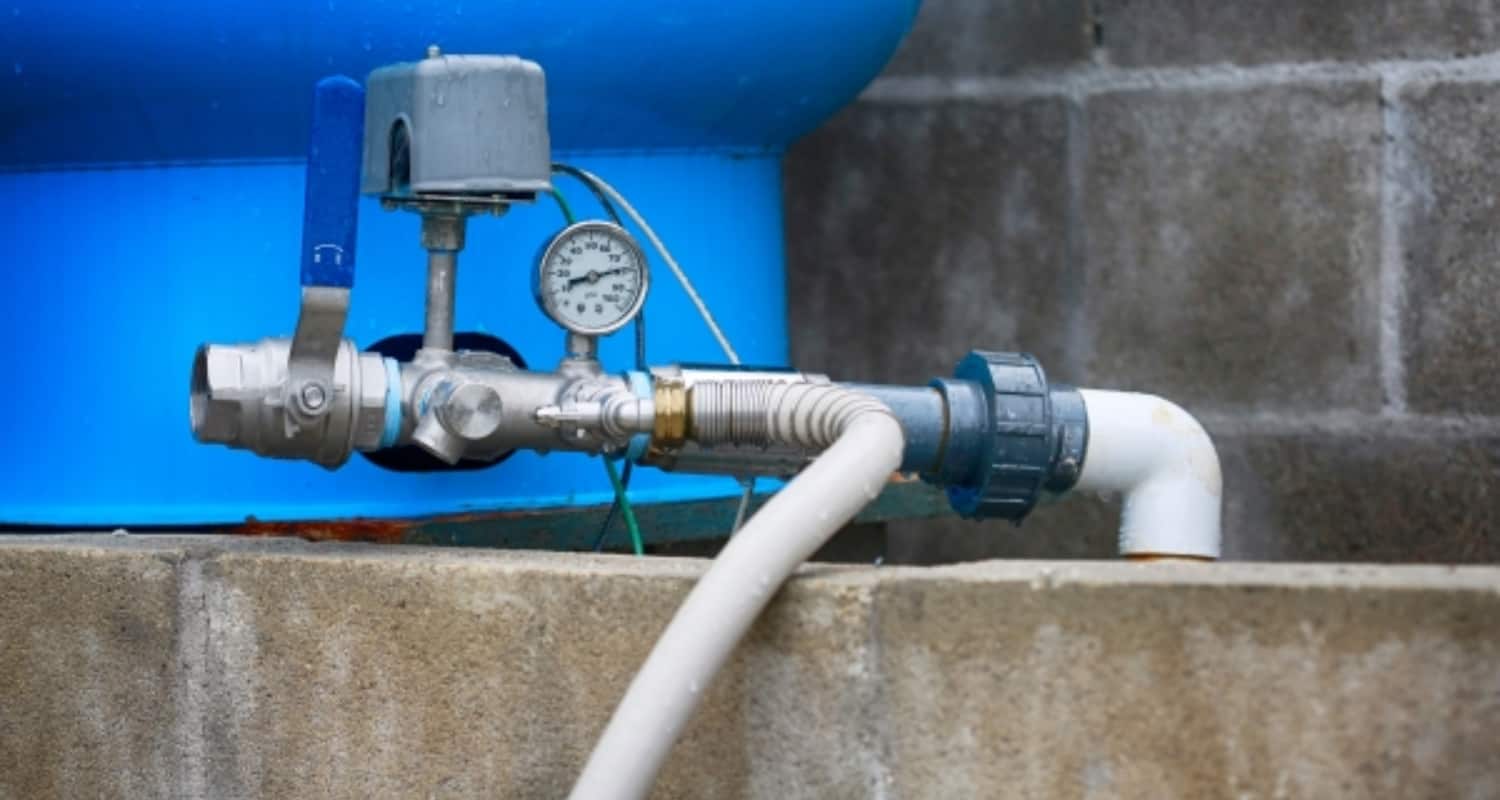 A well pump is a crucial part of your home's plumbing system, as it helps move water from the ground up to your faucets and fixtures. Well pumps can be electric or gas-powered and are designed to withstand the constant water usage in your household. If you're experiencing a well pump emergency, it's important to get it serviced or replaced as soon as possible.
At Cornwell Plumbing, we offer expert pressure well pump services in Hendricks County and the greater Indianapolis area. We have been serving our community for over 30 years, and we pride ourselves on providing courteous service from start to finish.
We provide services for both; conventional and constant pressure well pumps. Our expert techs can diagnose any issues with your pressure well pump and recommend the best course of action for repair or replacement. They will also perform routine maintenance checks throughout the year as per your preferred plans, so you can rest assured knowing that your home will always have clean water flowing through its pipes! To schedule an appointment today, call (317) 892-4044!
Advantages of a Constant Pressure Well Pump
Constant pressure well pumps are a great option for homeowners who want a constant water flow and pressure throughout the pump's cycle. These pumps are more energy efficient than other types of pumps due to their effect on minimizing friction between components, thus reducing power consumption.
Constant pressure well pumps maintain a constant temperature for tap water and lower running costs by up to 70%. They also maintain a high discharge pressure of up to 100 psi (pounds per square inch). The best part about these pumps is that they scavenge air that is present inside the discharge line, which helps to prevent problems like pump whining and vapor lock.
Most Popular Pressure Well Pump Services Hendricks County
Constant & Traditional Well Pump Installation
When it comes to installing a well pump, we have you covered. Whether you need a new pressure well pump or just want to upgrade from an old model, our team is here to help you with all your pump installation needs. We've been helping customers in Hendricks County for decades and are familiar with the area's unique challenges and needs.
Our team will come out and assess your situation, then determine the best type of pump to install based on your water needs and budget. We'll also show up on time, work quickly, clean up after our job, and leave you with a beautiful new piece of equipment that will be working perfectly for years to come!
Constant & Traditional Well Pump Repair
If something goes wrong with your constant or traditional well pump (as it sometimes does), don't worry—we're here for you to get your pump up and running in no time! We love taking care of our customers' needs because we know that when things go wrong at home or work, it can seriously impact your life. That's why we always strive to get problems fixed as quickly as possible so that you can get back on track.
Constant & Traditional Well Pump Maintenance
Maintaining your constant or traditional well pump is an important part of keeping your home safe and healthy. If you don't maintain your pump regularly, it could break down at any time—which means no water for your family! So let us help you keep everything up-to-date and running smoothly.
Call Your Local Well Pump Experts Today
Cornwell Plumbing is your local expert in plumbing services, including pressure well pumping. We've been serving the Greater Indianapolis area for over 30 years, providing a range of services for both residential and commercial clients. No matter what you need, you can count on experts at Cornwell Plumbing to be there to service your needs with the highest level of professionalism, expertise, and courtesy.
If you need pressure well pump service for any installation, repair, or maintenance, give us a call at (317) 892-4044 today.
6 Different Reasons You Should Hire Us
Why Choose Cornwell Plumbing?
Cornwell Plumbing has been in business for 30 years serving Hendricks County and the Greater Indianapolis area. Our experience has helped us become one of the most reliable plumbing companies around. We provide honest, professional and reliable services at a fair price. If you're looking for a dependable plumber you can trust, give us a call at (317) 892-4044.
We will always use high-quality materials and supply you with trusted products from leading manufacturers.